Can I Get a Massage When Pregnant? What You Need To Know To Relax & Care for Your Baby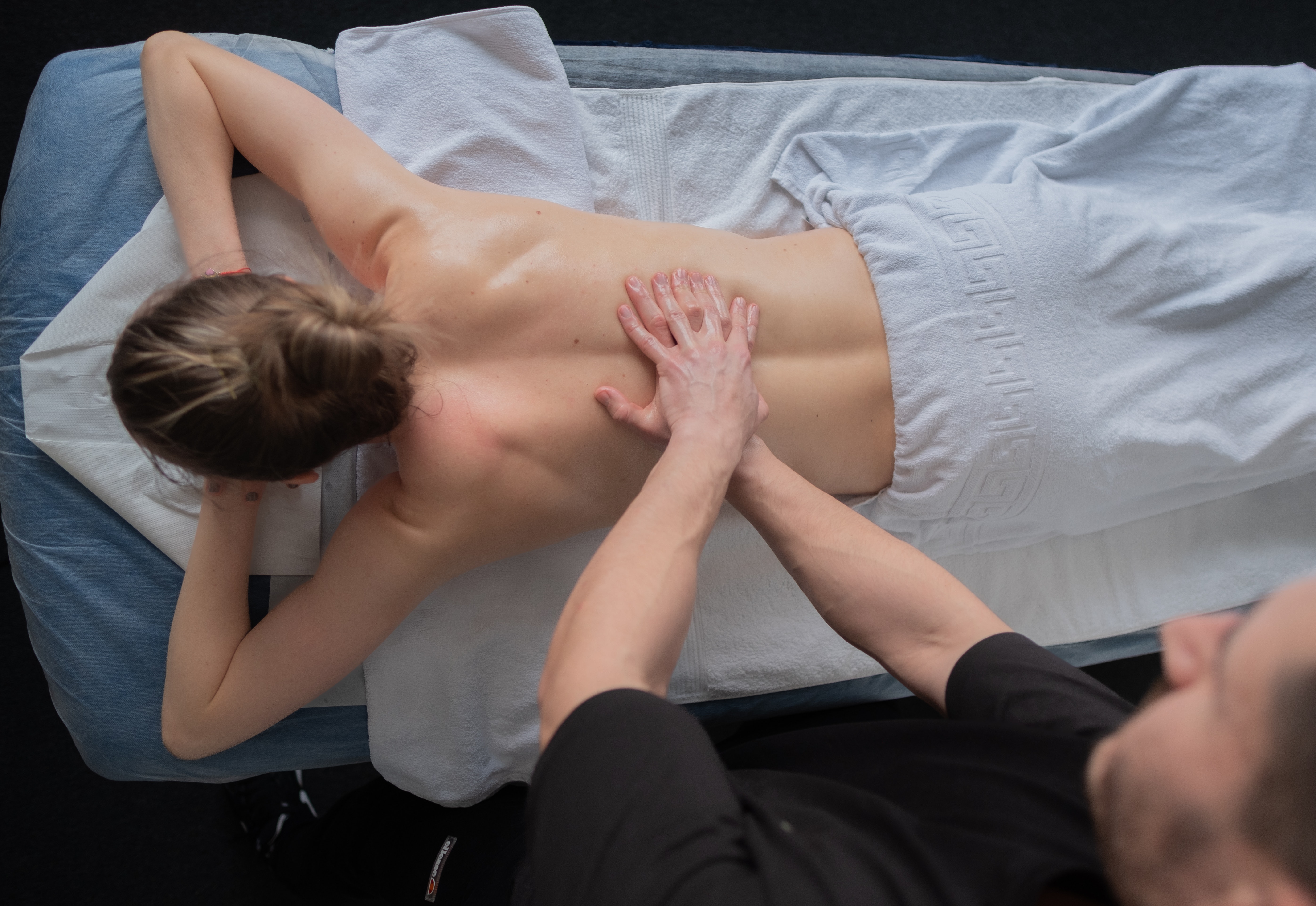 When travelling with a baby on board, you make many adjustments for your pint-sized passenger. You may make a mental note to avoid sushi or forego situations that could compromise your body in any way. For this reason, it's natural to ask questions like 'Is massage safe in pregnancy?' or 'Can I lie on my stomach for a massage while pregnant?'.
To relieve that tension you're feeling, a pregnancy massage is usually safe—in fact, it can be highly beneficial—though we advise against receiving one while lying on your stomach. Additionally, you may need to make some further alterations to accommodate your little one. Like many pastimes throughout pregnancy, massage is something to head into with your eyes wide open. With that in mind, let's discuss what makes a pregnancy massage safe and how receiving one can unlock a whole host of benefits.
Is Massage Safe in Pregnancy?
Massage is safe throughout pregnancy so long as a) it's performed after the first trimester, b) it's tailored to a pregnant person's body and c) your condition is not high-risk. Why can't you get a massage while pregnant in the first trimester, you ask? The major reason is that it can induce dizziness and morning sickness. Some masseuses will also refuse service due to the myth that massage can trigger miscarriage in the first trimester—although there is no actual evidence to support this claim.
Regardless of how far along you are, there are some massages and positions you should avoid altogether. As touched upon earlier, the answer to the question 'Can I lie on my stomach for a massage while pregnant?' is no—in the interests of Baby's safety and also because it's not that practical. When receiving a massage, let your masseuse know you're pregnant so that they can tailor the session accordingly. The most obvious alteration they will require is that you either lie on your side, sit upright or sit semi-reclined.
My Pregnancy Is High-Risk — Can I Have a Back Massage While Pregnant?
Unfortunately, most doctors advise against massage in the case of a high-risk pregnancy. If you have any of the following, it may be best to give the pregnancy massages a miss:
Preeclampsia
A risk of premature birth
Gestational diabetes
Placenta previa or any other placenta-related problems
High blood pressure
Blood clots or a clotting disorder
As is the case with most matters concerning the body, it's always best to consult with your doctor before taking up any new regime or routine. Moreover, it's important to receive your pregnancy massage from a professional who's thoroughly versed in the no-go zones, knowledgeable of which products to avoid and aware of who they should refuse service to.
What Are the Benefits of Massage in Pregnancy?
Assuming you get the all-clear from your doctor, pregnancy massage can bring wondrous benefits to the body and mind. In fact, when you're carrying that much weight around the lower back and hips, there can be no better way to release all that stress and tension. Studies have shown that a good pregnancy massage can decrease back and leg pain, as well as (postpartum) depression, anxiety, and stress. Moreover, it can improve sleep, relieve fluid buildup and swelling, and even reduce the chances of premature birth.
Massage doesn't even go astray in the delivery room. Throughout labour, you can reduce pain and the duration of delivery by applying massage or acupressure techniques. So long as you have a healthy pregnancy, massage should ease associated physical and mental tensions, and increase immune responses. So, whether you want to sweet talk your partner into administering regular massage or book your spot at a top-tier day spa, you should do yourself a favour and bring massage into your self-care routine!
V Hotel Spa is V. Good!
If you're Tripadvisor devotee, you'll know that V Hotel Spa is the #1 massage centre Melbourne CBD. Located at The Savoy Hotel, our day spa offers a premium range of treatments to help you feel relaxed and rejuvenated. Whether you're interested in a pregnancy massage or one of our special packages providing optimal value for money, you're bound to find your ideal treatment with us. Book your first appointment today and discover you needn't carry the weight of the world on your shoulders. You're doing a very important job, so it's time to give back to yourself with a back massage or two—or maybe even more!